Golia Series
Industrial lamp for cnc, machine tools, milling machines and lathes Golia Series LED lamp RIMSA
The impact-resistant IK05 and water/dust penetration resistant IP68 aluminium reflector guarantees a high colour temperature 5000 K intense light with a minimum power consumption 8 W.
Inside the reflector are 3 carefully selected LEDs to ensure a long service life of 60000 hours and high heat dissipation through a high-performance aluminium and ceramic base. The reflector optics are designed to provide increasing light intensity as the light source approaches the object to be illuminated.
This LED lamp is ideal for industrial applications requiring strong illumination with cold light, vibration resistance and long operating life. The reflector is able to withstand the presence of water, oils, coolant splashes and dust inside machining centres.
In addition, due to its small size and light weight, the reflector offers great manoeuvrability and positioning stability. The Golia Series cnc machine tool lamp is manufactured in Italy by Rimsa, guaranteeing the highest quality and safety for industrial use.
The Golia Series LED lamp for machine tools, cnc is developed around the lighting fixture, an aluminium reflector made of impact-resistant (IK05) and water and dust-resistant (ASK60-LED: IP68, 050-LED G-LED: IP66). Revolution, strength, robustness. The Golia (G) series takes its name from its technical features which make the products of this series revolutionary, strong and sturdy.
Three carefully selected LEDs are housed in the reflector to ensure an intense light and high colour temperature (5000 K) with minimum energy consumption (8 W); dissipation is through a high-performance aluminium and ceramic base which gives the device a working life of around 60000 hours.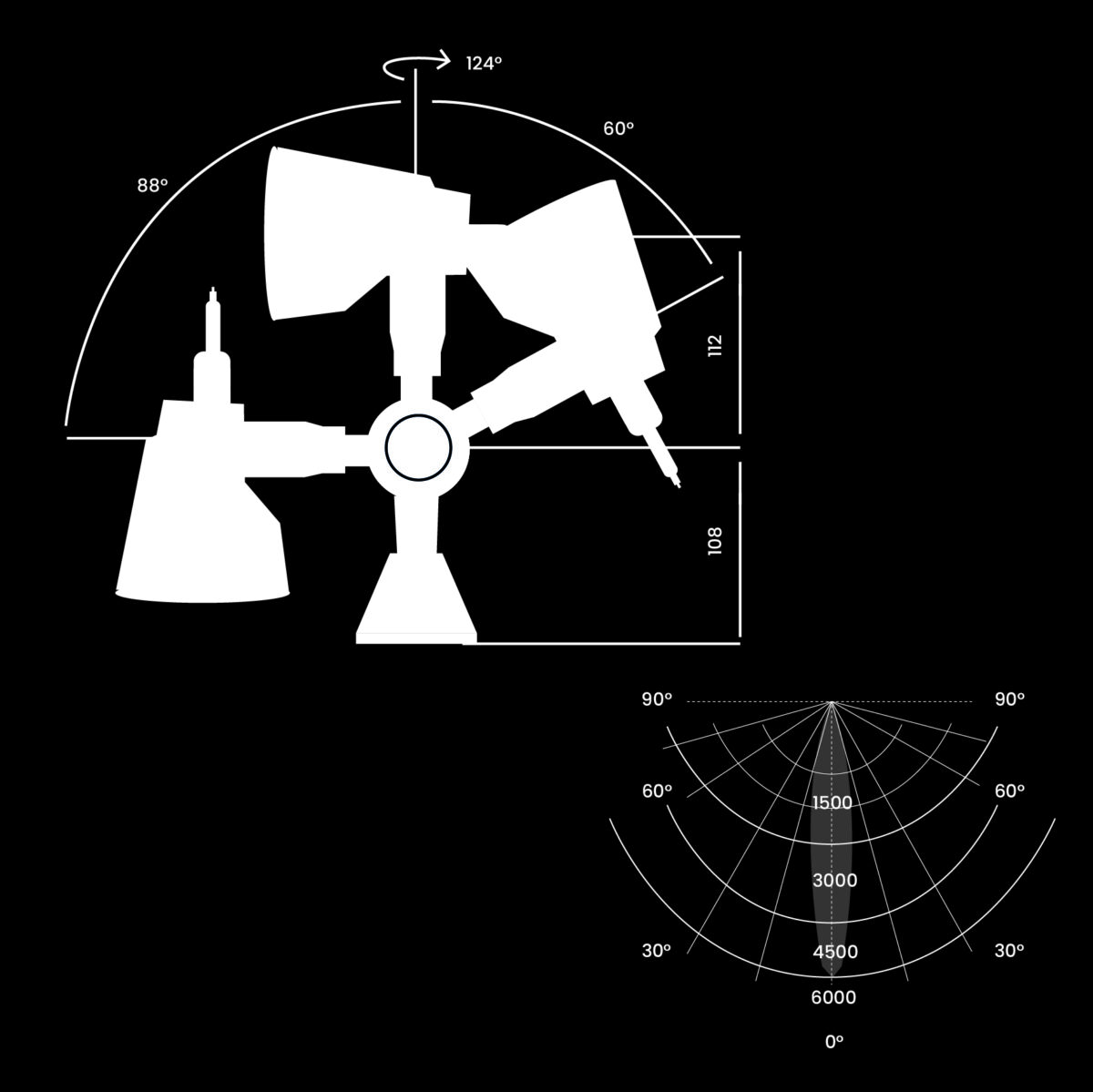 Showing all 3 results
G-LED

Recommended where the operator is engaged in machining large parts or where ample-range movement of the light source is required. Features: Metal structure 3-joint arm Printed circuit boards Anti-corrosion paint Pyrex glass Technical sheet – G Led OBJ – 3D Model – G-LED USDZ – 3D Model – G-LED-BT ...

Discover

Select options

ASK60-LED-BT

ASK60 LED industrial lamp for machine tools, milling machines and lathes The impact-resistant IK05 and water/dust penetration resistant IP68 aluminium reflector guarantees a high colour temperature 5000 K intense light with a minimum power consumption 8 W. Inside the reflector are 3 carefully selected LEDs to ensure a long service life of 60000 hours and high heat dissipation through a high-performance aluminium and ceramic base. The reflector optics are designed to provide increasing light intensity as the light source approaches the object to be illuminated. This LED lamp is ideal for industrial applications requiring strong illumination with cold light, vibration resistance and long operating life. The reflector is able to withstand the presence of water, oils, coolant splashes and dust inside machining centres. In addition, thanks to its small size and light weight, the reflector offers great manoeuvrability and positioning stability. The ASK60 machine tool lamp is manufactured in Italy by Rimsa, guaranteeing the highest quality and safety for industrial use. The reflector optics are designed to offer increasing intensity as the distance of the light source from the illuminated object decreases; at 30 cm the reflector generates an intensity of 50,000 lux distributed over a 15 cm diameter, at 50 cm 25,000 lux over a 25 cm diameter, and at 70 cm 15,000 lux over a 30 cm diameter. Features: Metal structure Printed circuit boards Anti-corrosion paint Pyrex glass Technical sheet – Ask 60 OBJ – 3D Model – ASK60 USDZ – 3D Model – ASK60 ...

Discover

Add to cart

050-LED

The model is suitable for use on machine tools – the arm structure and its flexibility allow maximum freedom of movement. Features: Metal structure Flexible arm Printed circuit boards Anti-corrosion paint Pyrex glass Technical sheet – 050 Led OBJ – 3D Model – 050-LED USDZ – 3D Model – 050-LED ...

Discover

Select options